Aim for the world's standard as a pioneer of advanced welfare state.

Software Development
Driving force to create new innovation in the nursing
care industry is become a power of future living.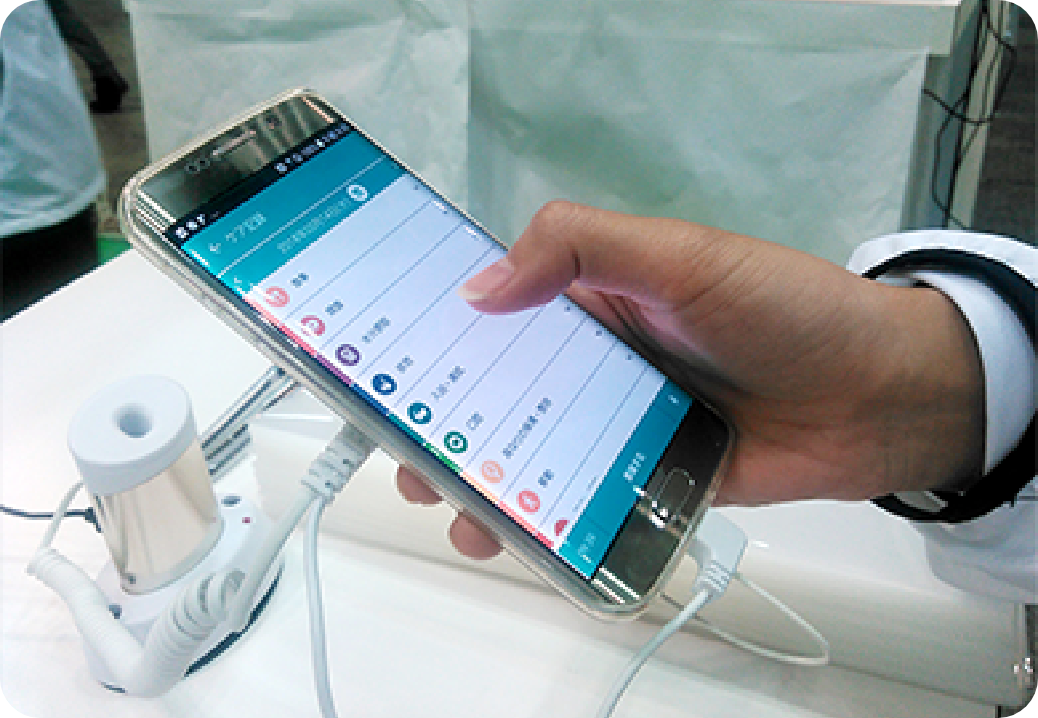 Software development
Our company utilizes the latest technology in the senior care field, and we are also developing senior care tablets. For example, care giving job requires record keepings, such as changes in the state of client, summary of care and living conditions, are stored in a "nursing care record". Data entry could be easily accomplished with one touch. This will greatly reduce the hours spent on record keeping and increase the time caregivers interact with clients.
In addition, the accumulated data in the tablet is kept as a database which could be useful for many businesses in senior care industry.

This tablet could also lead to advancement of the world's senior care. With multilingual function, even a foreign caregiver is capable of using this tablet for senior care